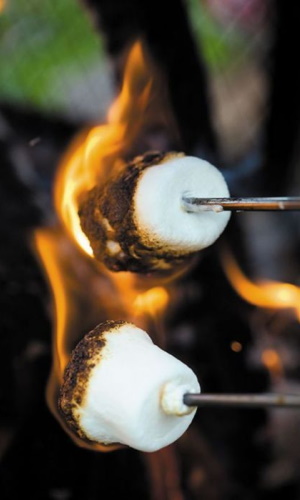 You mean the Christchurch Hacker Con?
Not this year, camper. During the debrief of our 2021 event, we tossed about ideas of how we could turn the conference format on its head, and out of this came the concept of going on a trip with our hacker pals and giving them more control over the of the format of their event. Some might call it anarchy, we call it camping.
The Canterbury Hacker Camp is still the same conference that you know and love. It's a community event for security professionals and hackers, but this year you'll find it somewhere a little different: Hanmer Springs. Modelled on the wildly successful formula of nostalgic American summer camps, we will take full advantage of the location for both outdoor and hacker activities. During the day, we will partake in a variety of nature adventures, hot pools, or adrenaline activities, while the talks and workshops will take place in the afternoons and evenings. Think hacker horror stories while roasting marshmallows on the campfire. When was the last time you heard of a Call for Campfire Stories?
Training will be run on Thursday 24th November, and presentations on Friday 25th and Saturday 26th. A CTF will be run across all days of the event that will include a full spectrum of physical and cyber challenges across a wide variety of skill levels.
All official conference events will be held at a resort in Hanmer Springs, Hurunui. Activities will be both on-site and the surrounding area. Bring good shoes!
The event is being coordinated by a collaboration of people from the local ISIG and Women in Tech groups. These are two information security and technology groups that meet regularly in Christchurch.