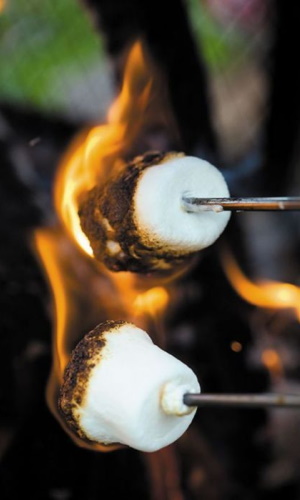 Location
Hanmer Springs is an alpine resort town in the Hurunui district of Canterbury, best know for its natural thermal pools and picturesque mountain surroundings. The more adventurous among us may also think of its ski slopes, whitewater rapids and bungy jumping. It's an approximately 90 minute drive from Christchurch. Weather during late-november is mild and dry, with lows averaging 11°C and highs 16°C.
Accomodation
No space remains at the conference venue, however there are plenty of other options available nearby that you can book.
Transport
You have a few options:
Hanmer Springs Connection operate a shuttle service that departs Christchurch CBD at 9:00 every morning and returns at 16:30. You can book a seat on their website. Please mention that you're attending the Christchurch Hacker Camp when booking, to help track numbers and potentially support running an earlier return service on the Sunday.
Rent your own vehicle in CHC.
Find a driver, or offer your services as a driver: #the-con channel on InfosecNZ Slack and CHCon channel on the ANZ Appsec Discord.
Activities
We've made a list of activities scheduled (so far) so that campers can be prepared and pack everything they need. Space is available for campers to suggest other ideas, so please plan anything you think might be fun!
What to pack
Basically anything you would bring to a summer camp! Make sure you've got at minimum
some shorts and teeshirts
togs for the hot pools
comfortable shoes for running around in
something warm for the campfire sessions
and lots of sunscreen! We've compiled a recommended packing list for you to help make this easy as possible.
COVID Guidance
While we understand the world has moved on from many of the COVID precautions, we would like you to stay safe at the conference. To help ensure this, we suggest the following:
While inside it is best to wear a mask to help reduce your risk.
We would encourage you to be fully vaccinated.
We are offering a few outdoor areas, headphones and streaming in multiple rooms within the venue. These will allow you to spread out and not spread COVID.
If you feel unwell please hang out in your room and stream the event in comfort from your device.
Tickets
Tickets are being released in waves via Eventbrite. Keep an eye on Twitter to make sure that you don't miss out!